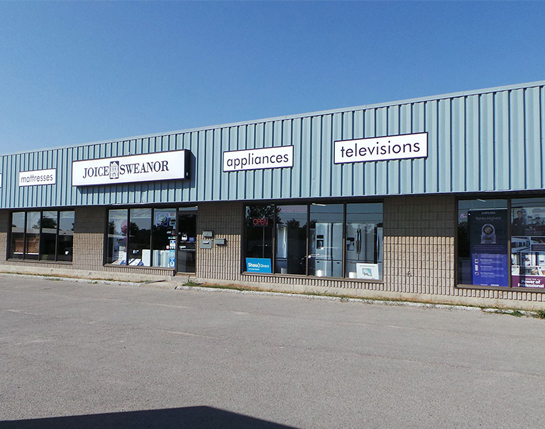 About Joice Sweanor Electronics, Appliances and Furniture
Since 1945, Joice Sweanor has been selling appliances, a business started by Trevor Sweanor. Trevor and his son Paul and their employees are one important reason this Port Hope store remains successful.
It has everything you need for your home, appliances, furniture and electronics from major brands. If you can't find exactly what you are looking for, just ask the friendly staff and they will be more than happy to assist.
This family business has won the People's Choice Award for Best Electronics, Best Furniture and Best Appliance store multiple times over the years. Remember, Free Delivery, Free Setup, Free Removal (a Freon recovery charge may apply) is one of the valuable services offered.
Joice-Sweanor services what it sells, an important point to remember when making any purchase. "Repair is largely the foundation of service," Paul says.
If you haven't been to the store, drop in to have a look around and say hi!