Samsung 43 Inch -65 Inch Studio TV Stand in Black - VG-SESA11K/ZA
Samsung 43 Inch -65 Inch Studio TV Stand in Black - VG-SESA11K/ZA
VG-SESA11K/ZA
$499.99
Discover new ways to showcase your style
Make your TV as an Object
Reimagine your space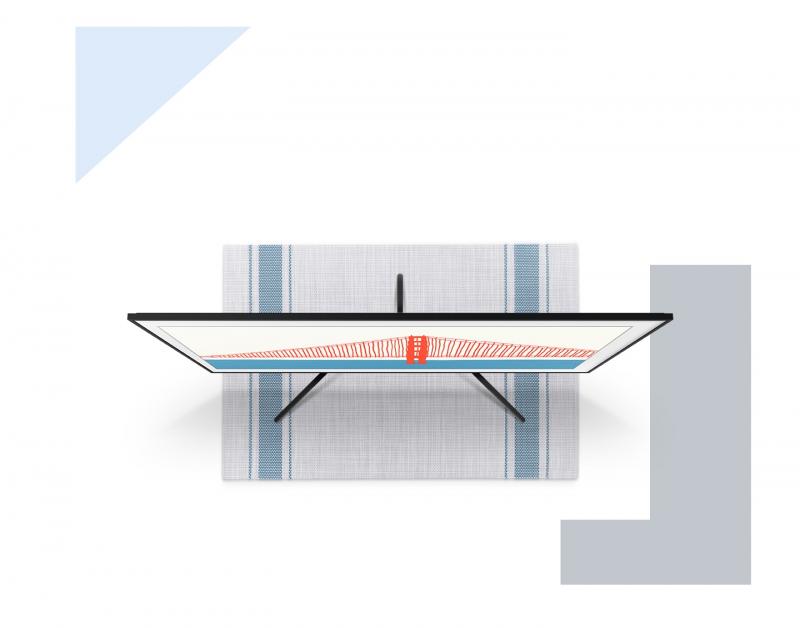 Discover new ways to showcase your style
Studio Stand
Free your TV from the wall with Studio Stand and open a whole new world of interior design possibilities—inspired and created by you.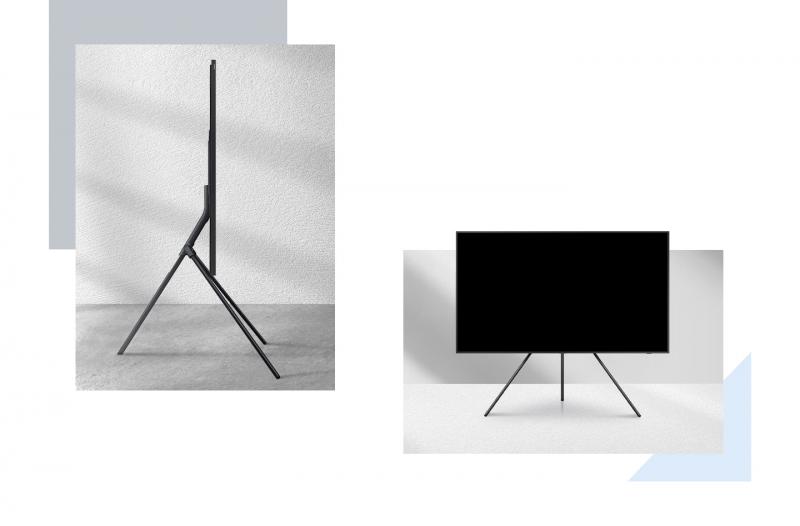 Make your TV the Centerpiece
Like a beautiful canvas on an easel, Studio Stand turns your TV into a portable work of art, creating a showroom atmosphere wherever it goes. Enjoy your masterpiece when it's on and when its off.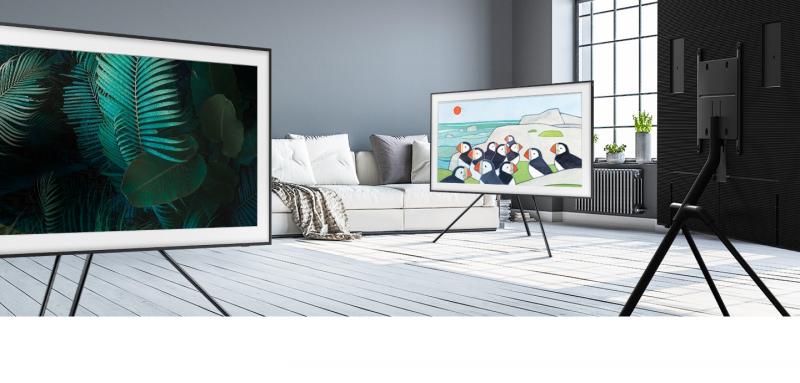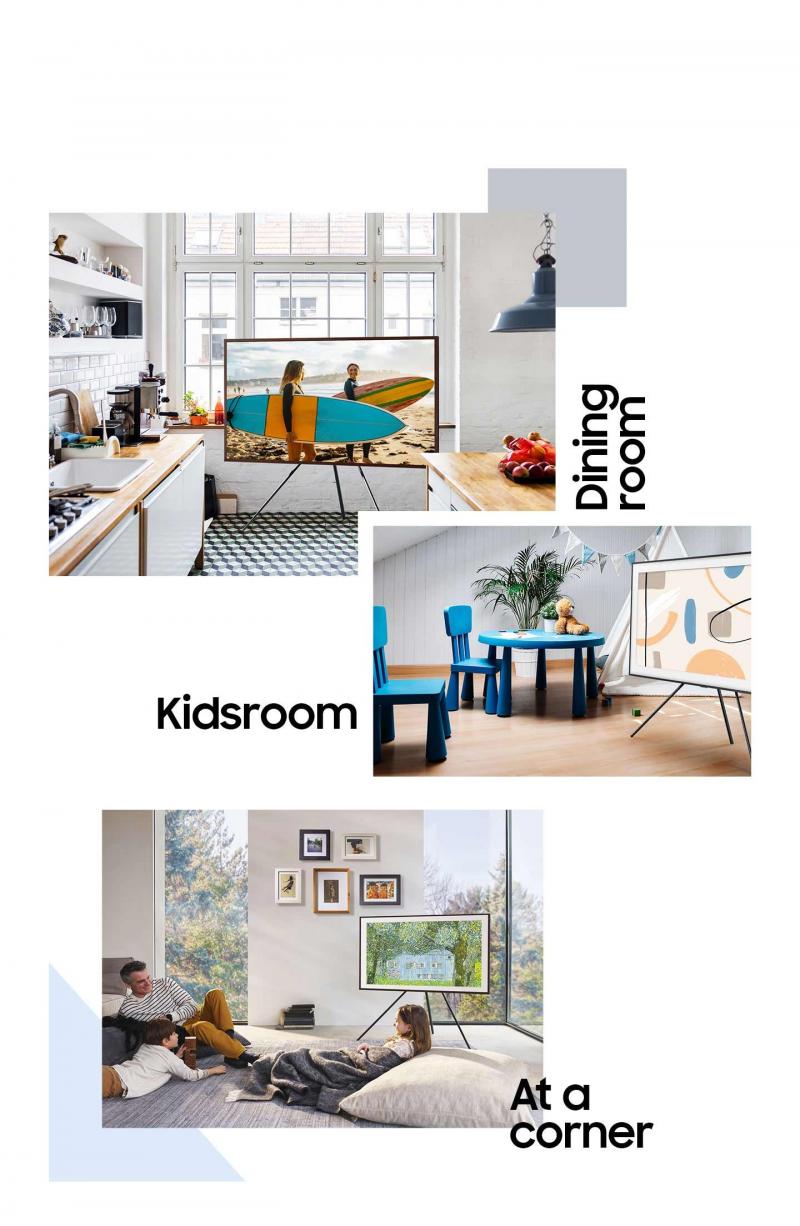 Reimagine your space
Tired of having the same few spot to place your TV? Studio Stand lets you experiment with all your creative interior ideas. Here's a few tips that will help guide you to a new favourite spot.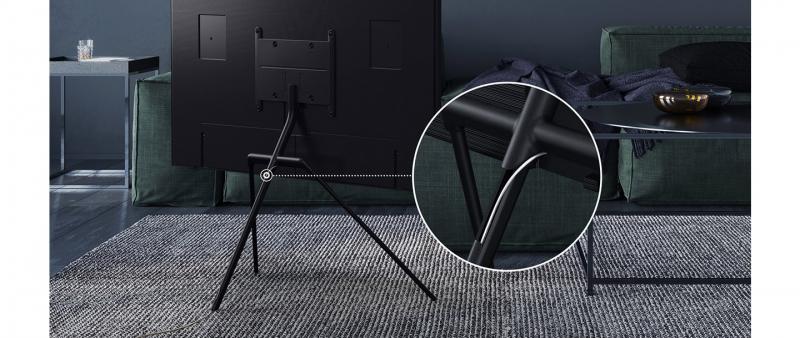 Untangle your living room's messy wires
Cable Management Solution
Avoid clutter with cables concealed within the Studio Stand's leg. Thanks to this sleek cable management solution, you no longer have a spaghetti of wires to hide. Wherever you place your TV, nothing will disturb your view.
Quick and easy installation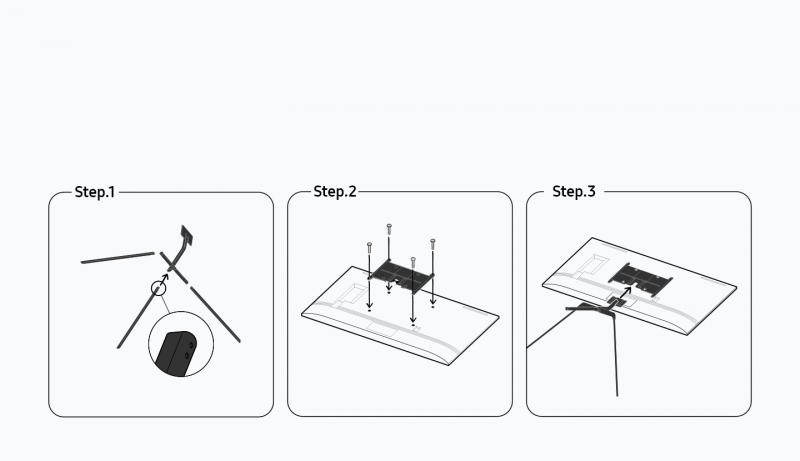 From in-box to ready-to-watch in minutes, here's how to attach the Studio Stand to your TV:1. Assemble the stand legs.2. Align the support bracket to the back of the TV.3. Attach the stand leg to the bracket and untangle the wires.
COMPATIBILITY
LED TV
65/60/55/50AU8000, 65/60/55AU800D, 65/60/55/50AU8200, 65/55/50TU850D, 65/58/55/50TU8000, 65/58/55/50TU800D, 65/58/55/50TU8200, 65/58/55/50TU7000, 65/58/55/50TU700D
QLED TV
65QN900A, 65QN800A, 65QN850A, 65/55/50QN90A, 65/55/50QN9DA, 65/55QN85A, 65/55QN85DA, 65/55QN88A, 65/55Q80A, 65/55Q8DA, 65/55Q82A, 65/55Q70A, 65/55Q7DA, 65/55Q72A, 65/60/55/50Q60A, 65/60/55/50Q6DA, 65/60/55/50Q62A, 65Q950T, 65Q900T, 65/55Q800T, 65/55Q850T, 65/55Q90T, 65/55/50Q80T, 65/55/50Q8DT, 65/55Q70T, 65/55Q7DT, 65/58/55/50Q60T, 65/58/55/50Q6DT
Feature
Sound Bracket
No
Adjustable Height
No
Tilt
No
Swivel
No
Colour
Black
Design
Aluminum
COMPATIBILITY
The Frame
65/55/50LS03A, 65/55/50LS03AD, 65/55/50/43LS03T
Inch
Please refer to compatible models
Dimension
Product (LxWxH)
999.7 (L) x 675.7 (W) x 1031.5 (H)
Package (LxWxH)
914 (L) x 414 (W) x 145 (H)
Weight
Product
4.7 kg
Package
6.3 kg
Accessory
User Manual
Yes