Yamaha Aventage 7.2 Channel AV Receiver with 8K HDMI and MusicCast - RXA2A

Yamaha Aventage 7.2 Channel AV Receiver with 8K HDMI and MusicCast - RXA2A
RXA2A
$1,199.95
Literature
Overview
A2A - 7.2 ch AVENTAGE with CINEMA DSP 3D, HDMI™ 7-in/1-out, Special A.R.T technology.
7.2 Channel powerful surround sound with Zone2
Wi-Fi, Bluetooth®, Airplay 2, Spotify Connect and MusicCast multi-room audio
Dolby Atmos® with height virtualization via FW Update
HDMI™ 7 in/1 out, HDR10+, Dolby Vision
Dedicated gaming function(ALLM,VRR,QMS,QFT) via future update
Voice control with Alexa and Google Assistant devices. *Availability varies by region
MusicCast Surround capable - add MusicCast 20 or MusicCast 50 speakers to create wireless surround sound
YPAO™-R.S.C. (Reflected Sound Control) sound optimisation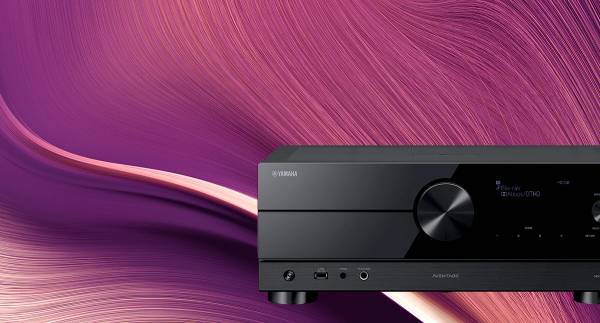 With its powerful design, the A2A was made to deliver rock-solid, superior sound. This impressive AV receiver will completely transform your home cinema with professional-quality audio and video.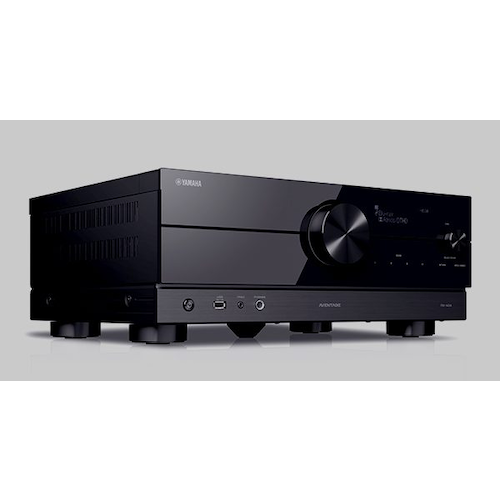 BREATHTAKING SOUND
Dolby Atmos® with Height Virtualizer*
Puts you at the center of the action by positioning sounds to different points in your room, including from above. *This function is available via future update.
High Slew Rate Amplifier
Responds to rapid changes of input level for precise and stable signal transmission.
Crafted for Clarity
Anti Resonance Technology (A.R.T.), a fifth foot in the center of the unit, provides additional stability from external vibrations. Enjoy crystal clear, solid sound.
MOVIES AND GAMES LIKE NEVER BEFORE
4K/120Hz*
Enables a higher refresh rate, giving you a smoother and more realistic viewing experience.
HDR10+*
Provides deeper contrast and more realistic images that stay true to the creators' intent.
Gaming-dedicated Functions (ALLM,VRR,QMS,QFT)*
Ensures seamless motion and transitions to enhance your performance.
HDMI multiple Input with latest technology*
Multiple HDMI input will equally support the latest HDMI technology to allow next-gen gaming consoles can be connected at the same time.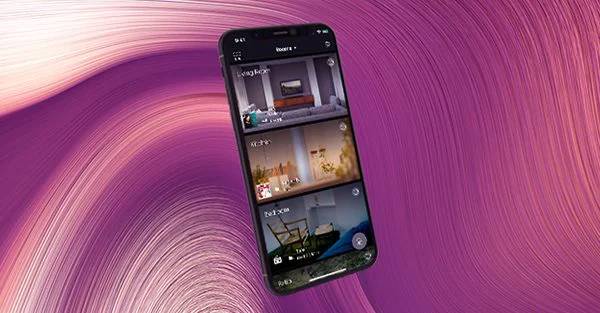 SIMPLE TO SET UP, SIMPLE TO USE
MusicCast App
Explore the power of multi-room audio, access your sources and streaming devices, and control your AV receiver, all through your smartphone.
Voice Control
Works with Alexa and Google Assistant, so your AV receiver is always at your command. Through AirPlay 2, you can stream your music via voice control operation Siri from Apple iOS device. *Availability varies by region.
AV Setup Guide App
Offers expert guidance through installation, cable connections, and various other settings.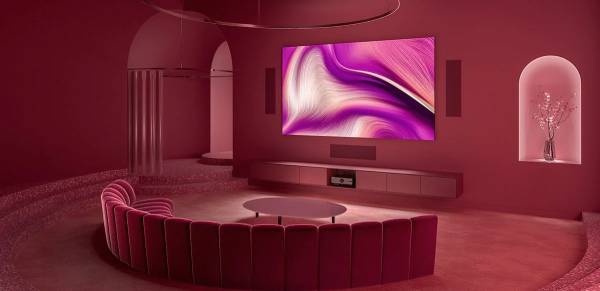 DESIGNED FOR YOUR SPACE
YPAO™ R.S.C/Multi-Point
Calibrates sound to your room by analyzing room acoustics and measuring speaker characteristics. This feature also optimizes sound parameters for maximum performance from CINEMA DSP, Dolby Atmos®, DTS:X®.
Compatible with Wireless Rear Speaker
Gives you the freedom to arrange your rear speakers wirelessly to suit your home décor.
Dynamic and Compelling Design
Classic Yamaha craftsmanship meets cutting-edge design. Every piece has been carefully crafted to ensure this AV receiver looks and sounds perfect in your home.
MusicCast CONTROLLER
Control All Your Equipment at Will with Just a Single App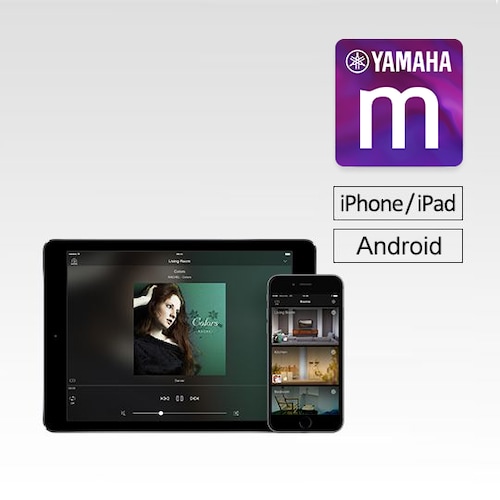 Dolby Atmos® with Height Virtualizer*
For those without in-ceiling or upward firing speakers in their system, Dolby Atmos with Height Virtualization Technology simulates the Atmos experience with forward facing-drivers. Configure up to five speakers to replicate the effect of two in-ceiling speakers, or utilize all seven channels to simulate the powerful effect of four overhead speakers.
Feel every dimension in Dolby Atmos. Enjoy a 5.1 surround speaker system and two additional overhead speakers or two Dolby Atmos elevation speakers, delivering dramatic overhead effects for truly enveloping audio – including Dolby Surround upmixer for legacy content.
*This function is available via future update.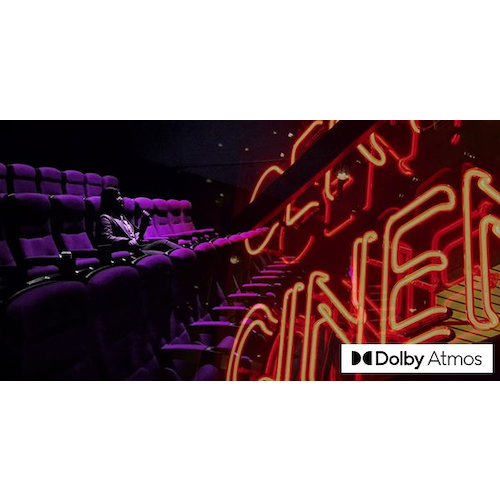 DTS:X®
DTS:X immersive audio formatting places sound where it would naturally occur in space, creating life-like, multi-dimensional audio. The included spatial remapping engine of DTS Neural:X™ offers improved immersion and heightened realism in all your favorite movies.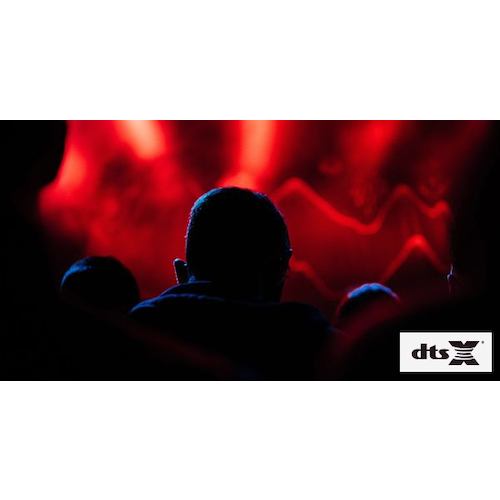 CINEMA DSP 3D for Movie, Music and Game
This unique Yamaha proprietary sound field creation technology, was created by combining measured sound field data with digital signal processing. Yamaha collected sound field data from famous concert halls and music clubs around the world, utilizing its wealth of experience in the fields of concert hall design, public address and mixing. By digitizing this vast trove of information and incorporating it into dedicated LSI devices, it effectively reproduces the spaces of concert halls and music clubs in your home. Immerse yourself in the astounding realism of your movies, and enter a world of profound theater sound.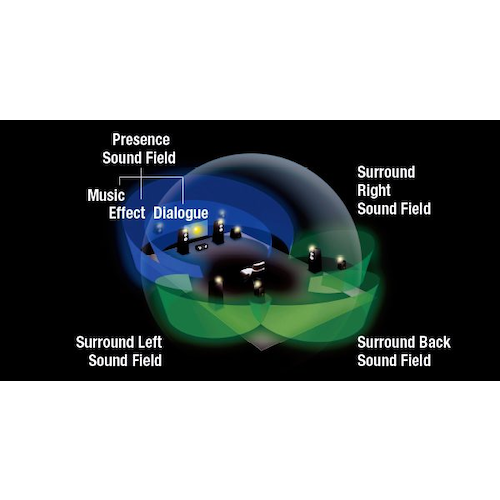 Compressed Music Enhancer
When music is encoded into a digitally compressed format like MP3, the frequency response suffers. Yamaha's Compressed Music Enhancer employs sophisticated digital signal processing using exclusive algorithms to restore what was lost, so the music always sounds the way it should.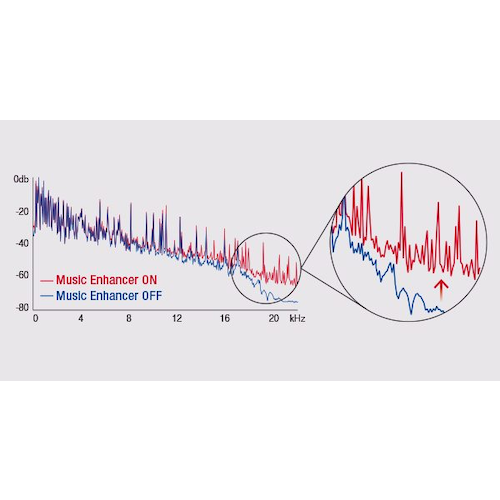 Advantage of High Slew Rate Amplifier
It would contribute a precise signal transmission, especially suitable for high resolution audio signal. Generally high slew rate amplifier causes unstable signal transmission, Yamaha's newly design circuit achieves high slew rate with stable signal transmission.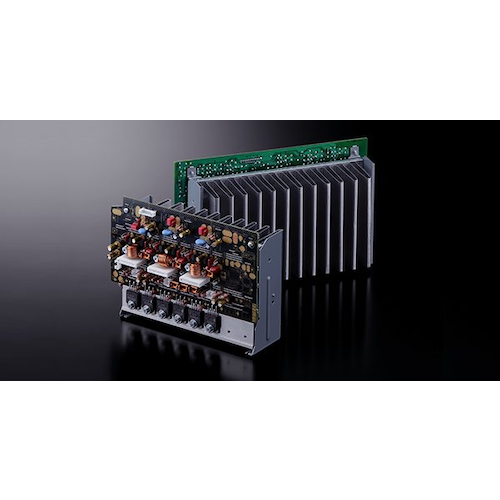 Anti Resonance Technology Wedge
The Anti Resonance Technology (A.R.T.) Wedge is a fifth foot in the center of the chassis unit base. It dampens vibrations from the power transformer, power transistors and heat sinks, as well as vibrations that might be caused by the sound from the speakers — providing dynamic sound and focused, accurate reproduction.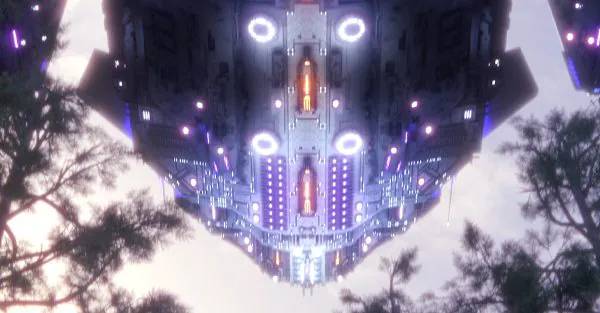 HDR10+*
HDR10+ signals not only dynamic range (the ratio of light to dark) of video content on a scene-by-scene (or even frame-by-frame) basis, it also provides, in a small amount of metadata, the scene characteristics between bright and dark so that important detail can remain. This enables displays to reproduce images more realistically, adhering to the creator's intent. *This function is available via future update.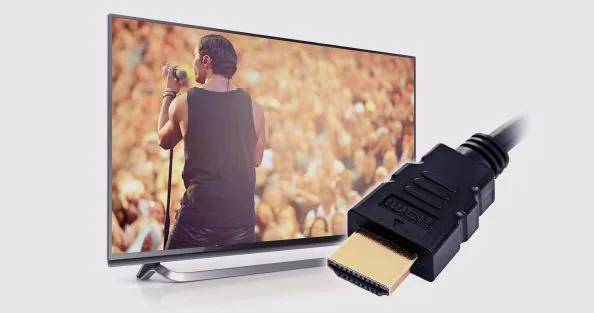 4K/120Hz*
4K/120Hz enables ultra-fast motion UHD images to be crisp and razor sharp; allowing high-performance gaming, sport and action movies to benefit significantly.
*This function is available via future update.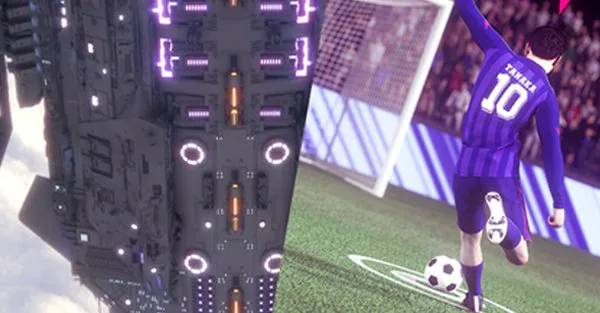 Gaming-dedicated Function(ALLM,VRR,QMS,QFT)*
Enhanced gaming and media features ensure an added level of smooth and seamless motion and transitions for gaming, movies and video. They include: Auto Low Latency Mode (ALLM) allows enables the ideal latency setting to automatically be set allowing for smooth, lag-free and uninterrupted viewing and interactivity. Variable Refresh Rate (VRR) reduces or eliminates lag, stutter and frame tearing for more fluid and detailed gameplay. Quick Media Switching (QMS) for movies and video eliminates the delay that can result in blank frames before content is displayed. Quick Frame Transport (QFT) reduces latency for smoother no-lag gaming, and real-time interactive virtual reality.
*This function is available via future update.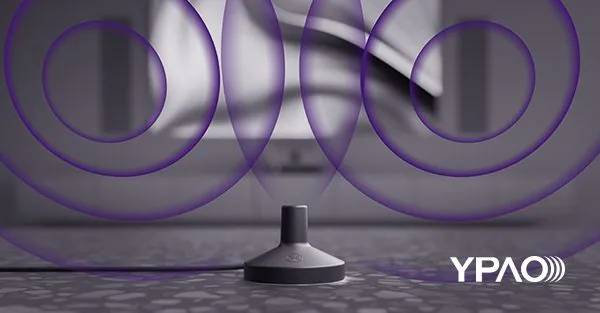 YPAO™-R.S.C. (Reflected Sound Control)
YPAO™-R.S.C. (Reflected Sound Control) analyses the room acoustics with the included YPAO™ microphone to tune your system for the ultimate sound in your specific room. It employs R.S.C. to correct early reflections for studio-quality surround sound.
Compatible with Wireless Rear Speaker
Combine this AV receiver with the MusicCast 50 or MusicCast 20 wireless streaming speaker and enjoy the amazing convenience of creating a home theatre with wireless surround sound. What's more, you get stunningly realistic sound with a clean, clutter-free setup. Easily turn your current living room into a special entertainment environment where you can fully enjoy movies and music.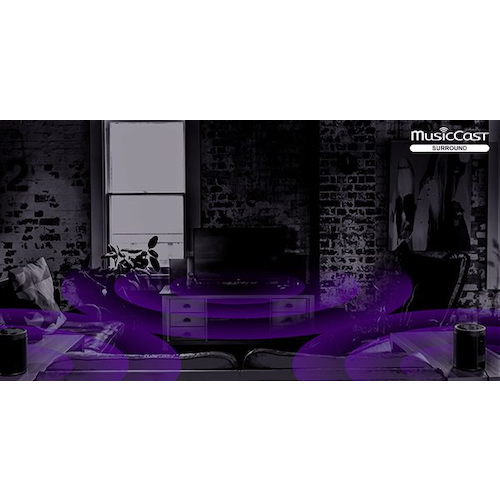 Dynamic and Compelling Design
Yamaha's detail in design and craftmanship produces a work of visual and acoustic art.
The immaculate chassis construction further solidifies the alignment of stability in performance. A beautiful form that deepens the AVENTAGE uniqueness and continues to further enhance key acoustic authority.
Utilizing faithful reflections of tradition and incorporating fresh new design principles, the new look AVENTAGE exhibits engineering at its most innovative awe-inspiring best.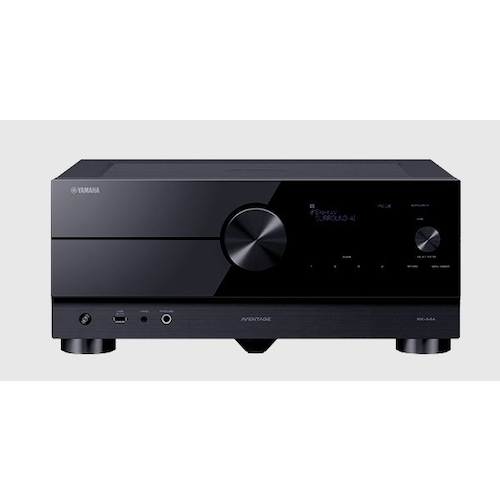 SCENE Buttons with the Ability to Preset Songs and Stations
There are four SCENE buttons. You can preset them for different inputs, as well as a sound field program, Music Enhancer, HDMI output and more. The inputs can be set to specific sources, such as an FM or Internet radio station, a station on a streaming service, a USB device or a song on a PC or NAS (network). Once you have set the buttons, simply press one on the main unit or the remote control to power on the receiver and hear your desired music. The buttons can be re-set at any time.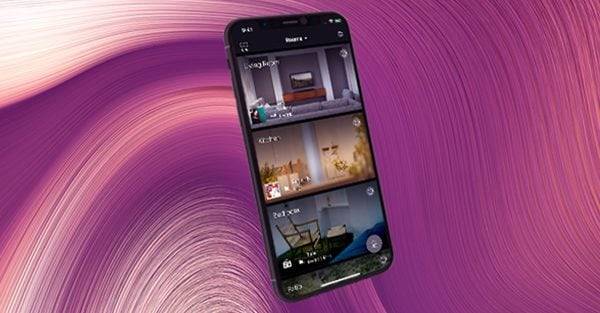 Easy Operation by MusicCast App
Use your smartphone or tablet together with the MusicCast CONTROLLER app to operate the AVR and change settings quickly and easily. The same Controller app functions as a remote control for all your MusicCast-compatible devices as well as full multi-room audio controls.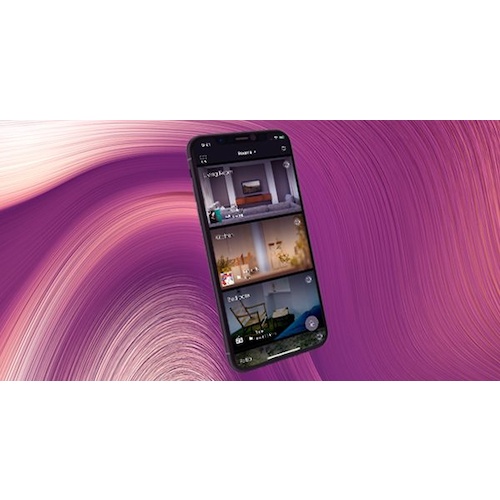 Voice Control(Alexa, Google Assistant)
Touch or voice control – the choice is yours. Intuitively control a single MusicCast product or an entire whole-of-home system with ease using Alexa or Google Assistant and hear your home come alive.
*Availability of voice command control via Amazon Alexa and Google Assistant varies by region.
*A third party device is required to initiate voice commands.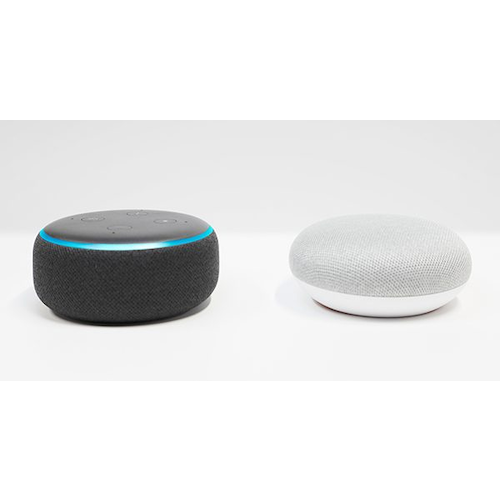 AV Setup Guide App for Initial Setup
No worries, no confusion. Use this special app to receive expert set up assistance for your AV receiver and source devices. It even guides you through various other settings such as speaker connections, TV and source device connections and power amplifier assignments.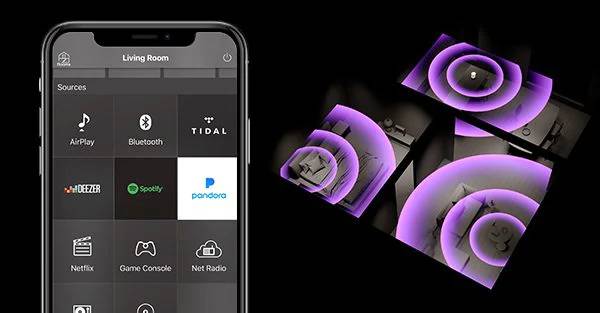 Multi-room Audio - MusicCast
Imagine sharing all the music you love throughout the home – no matter the format. From your favorite vinyl to AirPlay®, Bluetooth® to music streaming services* and even sound from your TV, MusicCast has it covered.
Additionally, all MusicCast products are designed with sound quality at the front of mind. High-res formats including Apple Lossless (ALAC) up to 96 kHz, WAV, FLAC and FLAC or AIFF up to 192 kHz are supported.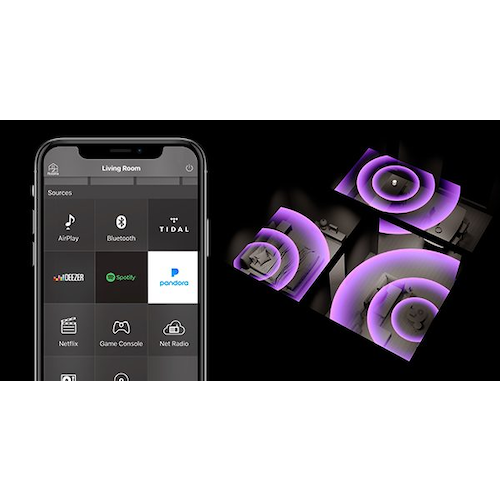 AirPlay 2
Hey Siri. Play music in the kitchen and living room.
AirPlay 2 adds the ability to stream Apple Music and other streaming services to multiple MusicCast devices throughout your home. Easily control it from your iPhone or iPad, link it with a HomePod, or simply utilize voice control and ask Siri fto assist.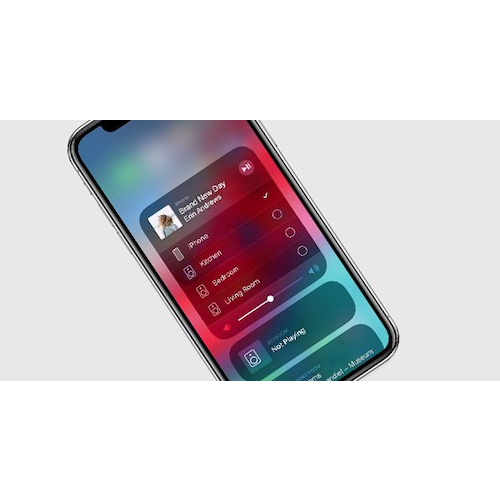 Steaming Service
Explore a world of music with music streaming services* built-in. Synchronizing your playlists and tracks from your smart phone or computer to the AV receiver, music streaming services make it impossibly easy to either listen to your favorites or discover new music.
*Music streaming service availability varies by region.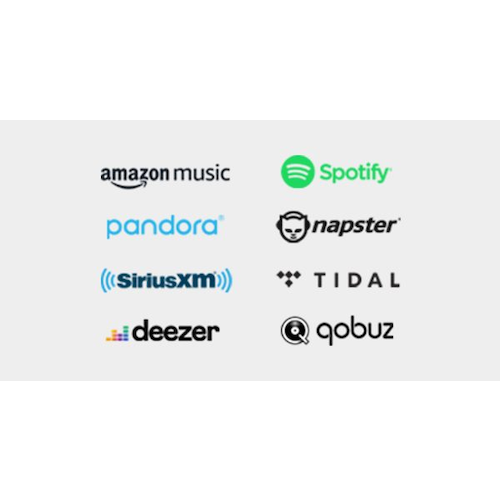 eARC
Unlock the full potential of your 4K content. Enhanced Audio Return Channel (also known as eARC) is the next generation of ARC – available in the industry-leading AV receivers from Yamaha.
eARC delivers full-resolution, multi-channel audio formats such as Dolby® TrueHD and DTS-HD® through your existing HDMI connection, giving you the most realistic surround sound experience for immersing yourself in your favorite movies and moments.
Zone2
Featuring Zone2 compatible speaker terminals, this system can send the same (or even different) AV contents playing in the main room for playing in another room. For example, if you've got speakers installed in your bedroom or kitchen, you can go to that other room and enjoy listening to the same or different main room content.
Phono
This AV receiver provides dedicated phono input terminals, letting you connect a turntable and enjoy music from your vinyl collection.
Tuner Section
FM/AM Tuner
Yes (Availability varies by region.)
Extensive Connection
Headphone Output
1
Preout
2.2-ch
Composite Video Input/Output
N/A
Component Video Input/Output
N/A
Phono Input
Yes
Digital Audio Input/Output: Coaxial
1 / 0
Analog Audio Input/Output
4 / 0
Digital Audio Input/Output: Optical
1 / 0
Network Port
Yes
Wi-Fi
Yes (2.4 / 5 GHz)
Bluetooth
Yes (SBC / AAC)
Front AV Input
USB
USB Input
Yes
HDMI CEC
Yes
HDMI Input/Output
7 / 1
Connectivity
XLR Terminal
N/A
AirPlay 2
Yes
MusicCast Surround
Yes
VIDEO FEATURES
Video adjustment
N/A
HDR 10+
Yes (via future update)
VRR/ALLM/QMS/QFT
Yes (via future update)
Dolby Vision
Yes
HDMI Up-conversion
N/A
HDMI Up-scaling
Yes up to 4K
HDMI Pass-through
8K60B, 4K120AB (via future update)*HDMI 1-3
HDMI Audio Return Channel
Yes
HDMI eARC
Yes
Audio Features
DA Converter
384 kHz / 32-bit BB PCM5102A
Audio Delay
Yes (0-500 ms)
Bi-amp capability
Yes
A.R.T. Wedge
Yes
Initial Volume & Maximum Volume Setting
Yes
Adaptive DRC (Dynamic Range Control)
Yes
YPAO Volume
Yes
YPAO multi-point measurement
Yes
High-resolution Music Enhancer
N/A
Compressed Music Enhancer
Yes
Pure Direct
Yes
Surround Sound Processing
DTS-HD Master Audio
Yes
Audio Features
File Format
MP3 / WMA / MPEG-4 AAC: up to 48 kHz / 16-bit, ALAC: up to 96 kHz / 24-bit, FLAC: up to 384 kHz / 24-bit, WAV / AIFF: up to 384 kHz / 32-bit, DSD: up to 11.2 MHz
Surround Sound Processing
Dolby Surround
Yes
DTS:X
Yes
Dolby TrueHD
Yes
Dolby Digital Plus
Yes
Dolby Atmos Height Virturalizer
Yes (via future update)
Dolby Atmos
Yes
SILENT CINEMA / Virtual CINEMA DSP
Yes
Dialogue Lift
Yes
Virtual Surround Back Speaker
Yes
Virtual Presence Speaker
Yes
Dialog Level Adjustment
Yes
DSP Programs
17
CINEMA DSP
Yes
Surround:AI
N/A
Amplifier Section
High Slew Rate Amplifier
Yes
Maximum Effective Output Power (1kHz, 1ch driven)
150 W (8 ohms, 10% THD)
Rated Output Power (20Hz-20kHz, 2ch driven)
100 W (8 ohms, 0.06% THD)
Rated Output Power (1kHz, 1ch driven)
125 W (8 ohms, 0.9% THD)
Channel
7.2
Tuner Section
DAB Tuner
Yes (Availability varies by region.)
User Interface
On-screen display
Graphical User Interface
SCENE
Yes (8 sets)
App Control
Yes (iPhone / iPad / Android phone / tablet)
Web Browser Control
Yes
Remote Control Unit
Yes
Zone Control
Zone 2 Audio Output
Preout
Zone 3 Audio Output
N/A
Zone 4 Audio Output
N/A
Powered Zone
Zone 2
Zone Video Output
N/A
Zone B Output
N/A
Zone GUI
N/A
RS-232C Interface
N/A
+12V Trigger Output
1
Remote (IR) Input/Output
1 / 1
Party Mode
Yes
GENERAL
Standby Power Consumption (IR only)
0.1 W
Auto Power Standby
Yes
ECO mode
Yes
Dimensions (W x H x D)
435 W x 171 H x 372 D mm (with antenna up:435 W x 245 H x 372 D mm)17-1/8"W x 6-3/4"H x 14-5/8"D (with antenna up:17-1/8"W x 9-5/8"H x 14-5/8"D)
Weight
10.2 kg; 22.5 lbs.